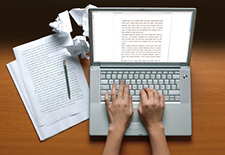 For nearly 22 years Corporate Plus has demonstrated its ability to successfully provide our clients with quality diversity talent. Our goal is to first understand the culture of each client so that we may become actual partners in aiding them to build a team of high performance leaders.
Founded in 1991 – Staff of over 15 in-house talent acquisition consultants
Our team possess over 70 years of general business and search/consulting experience
One of the fastest growing diversity executive search firms in the United States
Network of consultants that give us a presence in every major metropolitan area
For more information about our experience and qualifications, contact us today.
Overview
Since 1991, Corporate Plus has been providing quality diversity talent for a variety of clients including multi-national corporations , pharmaceutical companies, non-profits entities, educational associations and government units.
Headquartered in Atlanta, Georgia, servicing clients throughout North America.  Our full-time employee staff of 12 professionals and consultants possess over 80 years of general business and search/consulting experience.
"ENRICHING THROUGH DIVERSITY"
Our Pledge
Our principals are involved in every assignment.
We maintain the highest professional and ethical standards.
We are dedicated to improving your profit picture, therefore:
We insist on personally researching your business environment, conducting a cultural assessment, examining all issues related to staffing, and on working directly with your key people.
We work hand-in-hand with your staff, integrating our knowledge and experience with theirs and co-developing
Workable solutions that meet all criteria.
Our Values
Keep our Promises.
Deal Fairly and Ethically with Everyone.
In fact, ethical behavior applies to every part of our business- whether it's dealing with our clients, leading by example, working together or improving our communities.
Tell the Truth.
Expertise in developing strategic business and operational plans and aligning innovative human resources programs to meet company objectives.
Held senior-level human resources positions for Data General and Bethlehem Steel Corporations
Recognized authority in the field of HR with over 25 years of related experience
Board Chair for the National Association of African American in Human Resources
Board Member- Literary Volunteers of America (LVA)
MA from West Virginia University, BA from Widener University
Business career that spans over 15 years in the areas of sales, staffing and management
Worked as a general manager for one of the largest minority-owned search firms in the nation
Held management, operational and sales positions with Proctor & Gamble and the Kroger Corporation
Member of the Georgia Minority Council, and the Georgia Association of Personnel Services
GAPS –Top Recruiter Award
B.S. from University – Cincinnati, Tuck School of Business- Executive Program.
"ENRICHING THROUGH DIVERSITY"
Customer Care Management
Manufacturing Operations
Finance and Accounting
Sales and Marketing
Human Resources
Light Industrial
Engineering
Warehouse
Value Added Services
Corporate Plus has several services available to our clients designed to add value to the recruiting process: