Corporate Plus is focused on providing its clients with the finest quality candidates available.
We are a retained and contingency fee based executive search firm with the following areas of specialization.
Sales
Customer Service
Engineering
Finance
Human Resources
Logistics
MIS/IT
Medical
Management
Manufacturing
Marketing
Retail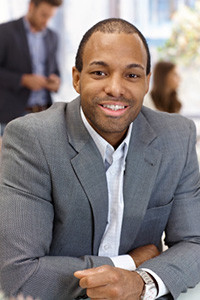 We conduct general market and targeted search assignments across all disciplines.Corporate Plus differentiates itself by the quality of candidates, coaching, counseling, communications, and timeframes. Our in-house preferred research team helps us to identify and qualify potential candidates in a timely manner.
Corporate Plus has additional services available to our clients that are aimed at adding value to the recruiting process.
Pre-Employment Testing and Assessment  
We offer an assessment package that measures personality and skill set that can be easily administered via the Internet. This assessment is usually given before the first interview, helping hiring managers to evaluate the candidates against a benchmark of the top salespeople in the company.
Effective Staff Selection (ESS)
ESS is a unique two-hour seminar designed to assist hiring managers in recognizing the top candidates they interview. It includes a section on developing the right questions to recognize the skills needed to accomplish the job.
Sales Team Profile (STP)
STP is a customized 200-question survey designed to take your sales team's pulse. These questions ask how they feel about their jobs, the products they sell, their training, the hiring process, home office support, and much more. STP is an excellent planning and management tool for senior executives.